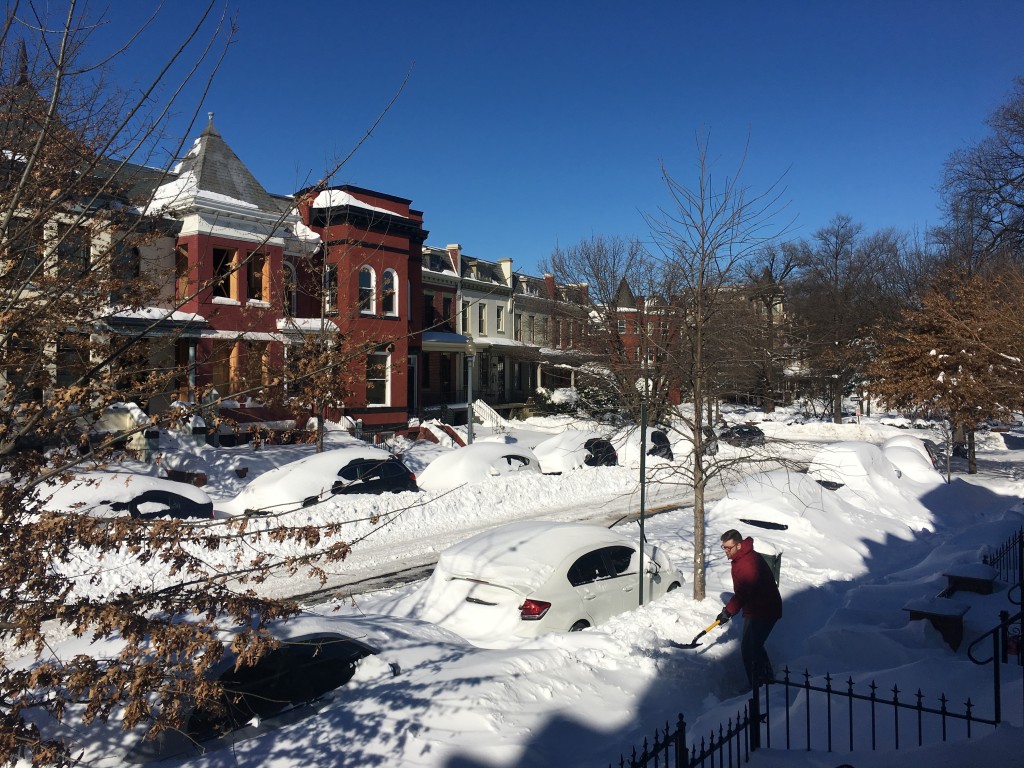 We survived #blizzard2016! We hope everyone is safe and staying warm.
For information on closures, snow safety tips, snow plow tracking, and more, please visit snow.dc.gov.
Please note: The city will not be ticketing residents and businesses for not clearing their sidewalk. However, we suggest that your sidewalk is shoveled for the safety of our community and neighbors. For residential property owners age 65 or older, or those with disabilities, who need help clearing walkways, volunteers will be on call to shovel for these residents; dial 311 or 202-737-4404 to reach them.