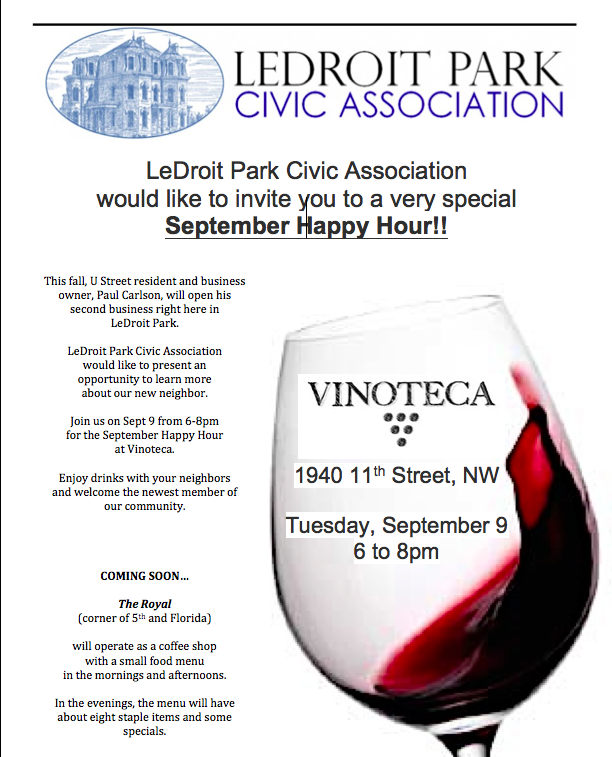 This fall, U Street resident and business owner, Paul Carlson, will open his second business right here in LeDroit Park and he's inviting all LeDroit Park residents over to his place to meet him!
Join us on Sept 9 from 6-8pm for the September Happy Hour at Paul's U st. restaurant, Vinoteca! (1940 11th St NW, Washington, DC 20001.)
Enjoy drinks with your neighbors and welcome the newest member of our community.