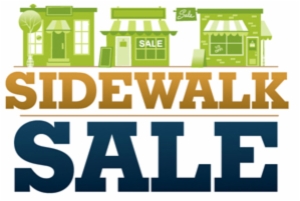 Hi Neighbors,
Last year's "1st Annual Spring Sidewalk Sale" in LeDroit Park was a resounding success. About fourteen households participated in this fun event, and we are hoping to expand this year.
Many neighbors were unable to participate last year but expressed interest in future sales. So we are getting an early start to planning. Gather and separate your treasures and be on your sidewalk for the:
"2nd Annual Sidewalk Sale" in LeDroit Park
Date: Sunday, June 1st, 2014
Time: 11 am – 3 pm
Location: OUTSIDE YOUR HOME!!!
If you think you might participate, please email Zeba Floyd by May 24th at efloyd007@earthlink.net for more information. Zeba will then check in with you via E-vite to confirm participation by May 29th. (Our plan is to have a list of participating addresses available at other participating addresses.)
Hope to see you all there!!