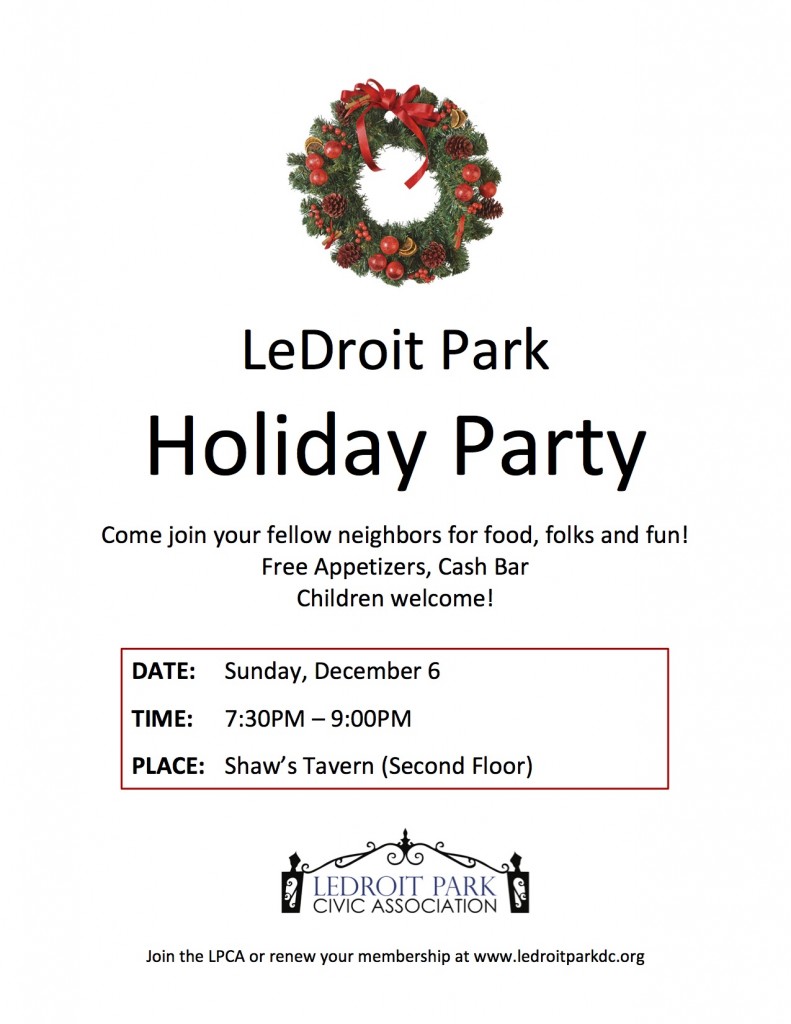 Save The Date: The LPCA Holiday Party is just around the corner!
Next Sunday (Dec. 6) at 7:30pm, we're gathering at the upstairs of Shaw's Tavern.
Meet up with friends and neighbors as we celebrate the holiday season with a few light bites and cups of good cheer. The evening is sure to make your spirits bright.
See you there!
What: LeDroit Park Civic Association 2015 Holiday Party
When: Sunday, December 6th, 7:30 p.m.-9:00 p.m.
Where: Shaw's Tavern, 520 Florida Ave. NW