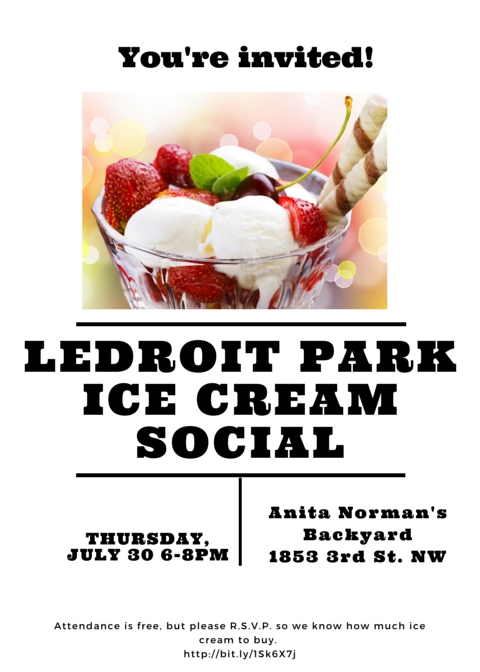 Hello LeDroit Park Family and Friends!
Come chill with us at the LeDroit Park Ice Cream Social!
Meet your neighbors and join us for ice cream sundaes, ice cream floats, banana splits, brownies, and cookies on Thursday, July 30, 2015 from 6:00 PM to 8:00 PM.
All are invited to gather in the backyard of Anita Norman, our neighborhood Public Safety chair, at 1853 3rd St NW.
Brianne Nadeau, who represents Ward 1 on the DC Council, will also be in attendance.This event is free, but please R.S.V.P. so we know how much ice cream to buy.
We hope to see you there!